---
WNY Turbo Buicks Calender http://wnyturbobuicks.tripod.com/sched01.htm
To see all the events we had in other years Click here 2006 Click here 2005 Click here 2004 Click here 2003 Click here 2002

Click on the event on the calendar to see more details directions etc.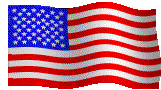 Sunday
Monday
Tuesday
Wednesday
Thursday
Friday
Saturday
1



2



3



4



5



6



7



8



9



10



11



12



13



14



15



16



17



18



19



20



21



22



23



24



25



26



27



28



29



30



31
Halloween
Sunday
Monday
Tuesday
Wednesday
Thursday
Friday
Saturday
1


2



3



4



5



6



7



8



9



10



11



12



13



14



15



16



17



18



19



20



21



22
Thanksgiving
23



24



25



26



27



28



29



30



Sunday
Monday
Tuesday
Wednesday
Thursday
Friday
Saturday
1



2



3



4



5



6



7



8



9



10



11



12



13



14



15
6pm Club Meeting
16



17



18



19



20



21



22



23



24



25
Christmas
26



27



28



29



30



31



Details Of Repeating Club Events
Club Meetings at Athens
NEW location the Athens Rest at 3090 Orchard park Rd, West Seneca 716-674-7212


The meal is $10 at the door is chicken fish or roast beef sandwich, french fries, and cole slaw and choice of soda or coffee. We'll have a raffle last one was GNX model kit, gages, power 6 sticker, and 2 passes to Lancaster Speedway $10 yearly dues for those who have not paid as yet. Ron turch will bring more T-shirts with club logo orange, grey or black. ($15 each).
Larry's followup comments
As a follow up to the last memo of 12/17 ( posted on our Web site)-- our next meeting will be Sat. 2/2/02 at 6:pm. This will be at a NEW location-- the Athens Rest at 3090 Orchard park Rd, West Seneca .. Their Phone no. is 716-674-7212.. This Rest. is owned by the same family- Geo and Nick Pittas.. We will have a private room which includes a large Televsion!! I will bring a VCR and video camera to run off some event flicks. Attn: Joe D.. There will be no "x" stuff here- but you come anyway!! Folks In Rochester- try to attend-- we are trying to set up a branch group in your area- we will need volunteers to organize that from your area! Phil and Jan- please note- there has been a slight change in the date for the Family outing-- please reserve a shelter for July 14th (Sat).. We will have info on The Norwalk Ohio Event Ron T. Will have info on club hats. We will have info on a race day at Leichester for Sept 2002 Dinner is still $10-- BUT there is a slight change that might affect some of you.. Geo Pittas has advised that they charge per "head count".. So- if you do not order a meal- you will still be charged the $10.. Keep in mind- the meal is $8.60 and $1.40 goes into our club money.. Club dues of $10. are also due. Also- We need a raffle gift for this next meeting- anyone interested in donating- please drop me a note. Finally I assume all of you are aware of the passing of Ann Thompson--Jerry can use our support- if you didn't make the Wake- I am sure he would welcome any cards or phone calls---5563 Curriers rd Arcade,NY 14009 (716-457-9668).. See ya Larry
Larry's comments from the Dec 15 meeting
The 12/15/01 meeting went well-- had 16 bodies there.. Again- we had some no shows!! I would under stand if you had just fallen out of an airplane or something-- other wise pick up the phone and call me (947-9218) - leave a message so were not holding up dinner etc waiting for people who just don't show up! Now- are next meeting wil be late Jan 2002, we'll have a TV there to view last years events, We'll have pricing in on Club hats (very nice stuff), a sample club card- with our logo on it ( to pass out at events), we will talk more about Norwalk (this year its a 3 day event- 2 race and one show in May), we decided on trimming down our events so we may be more focused and have more people show up, we will have a scheduled event in Rochester, Canada, -- we'll be more focused on Nostalgia Day at Lancaster ( lots of folks liked that event), The racers in the group liked renting the track at Leichester last Sept-- we wil try and hook up with the Mustang group and rent the track with them. Cost will be less, family is invited and we'll have food set up. Note: our family picnic will be had at Olcott Park the third weekend in July 2002- PENCIL that in. Also- Attention to those in the Rochester area-- make this next meeting!! We will discuss setting up your area as a chapter of ours with the same name.. We'll need one or two guys or gals to head that up.. We're doing that because of the distance..You can them schedule YOUR AREA events and combined events with the people in our area. Thats all for now- I'll be in touch with the date for the next meeting. Have a nice Holiday! Larry
---
Leicester Drags
This is test and tune night gates open at 5:00 p.m. at New York International Raceway Park From Rochester take 390 South, exit Route 20A and go west through Geneseo. Turn Right on route 36 and soon you will turn left on New Rd. From Buffalo take route 20A and turn left on route 36 and soon you will turn left on New Rd. Jerry Thompson knows a short cut. Call them 716 382-3030 or go to: Leicester web page under construction
---
Lancaster Drag Strip
Gates open at 5:00 p.m. From NYS Thruway: Take exit 49 (Depew), pay toll and turn left on Rt. 78 North. First stop light, turn right onto Wehrle Drive. Take Wehrle 3 miles down and turn right onto Gunnville Road. Speedway is on left hand side. Click Here To See some of our cars in action.

From Buffalo: Take Genesee Street (Route 33 East) past Buffalo Airport 3 miles on Route 33 past Transit Road, turn left onto Gunnville Road. Speedway is alongside Thruway, immediately on right hand side. Lancaster web page Jul 17 is picture day meaning someone from Drag Racing News wants to shoot our club's cars.
Larry's comments from the June 19th race
Lancaster 6/19 some 10 cars there from our group- it was a good time.. Everyones car ran well and the weather held out for us.. The track personal treated us well and allowed us again to run as a group!! Turbo Phil stayed in for the finals and WON over all bracket racing -- nice job Phil... Attending were- me, John M, Joe D, Jerry T., Mark B., Heather S., Joe R., BoB D., Chris C., Phil T., Daren B - hope I didn't leave anyone out!! bye Larry
---
Log Cabin cruise
The easiest way to get there from Rochester (and points west) is to get on 490 going East. Exit at Route 31F (go East towards Fairport). Just stay on 31F til you get there. 2445 West Walworth Rd. Macedon NY 315-986-9224
Aug 17, 2001 Click Here To see a few photos from the Aug 15th cruise in. Mark took these photos and Kevin R. emailed them to me. Ron Turch won the long distance award. we had 10 TR's there and there were around 900 cars in all.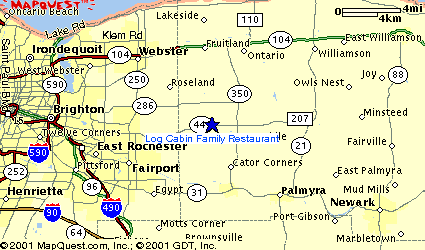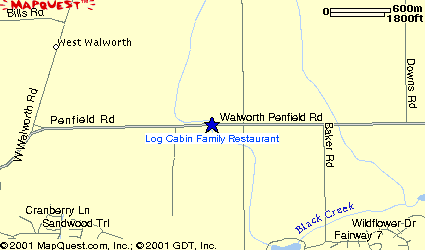 ---
Jimmy D's cruise (formally Rookies)
6856 S. Transit Rd. Lockport 6:00 - 10:00 p.m. 625-8733 (Jim) they will let 80's cars in this year.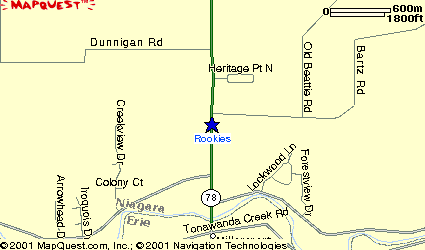 ---
Page's cruise
Page's Restaurant Home of the Whistle Pig Restaurant, Custard Stand, Rides for the kids. The house specialty is a 'Whistle Pig', a hot dog with bacon and cheese 7001 Packard Rd. (716) 297-0131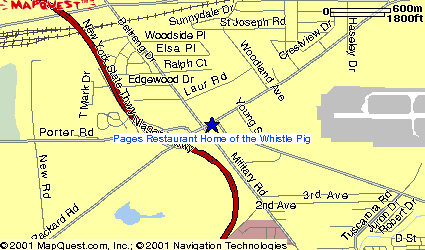 ---
Runwayz cruise
207 Youngs Road, Buffalo, NY 14221 (716) 810-0344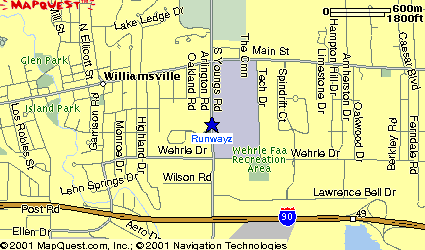 ---
Cobblestone cruise
130 South Park Avenue, Buffalo, NY 14203 (716) 848-1930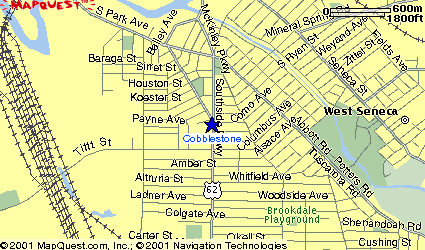 ---
Details Of Annual Club Events
Speed-o-rama Car Show
Our club won the best display with a huge trophy and $300! Congratulations to club members Ron Turch, Larry Gable, Vivian Kosowski and John MacPherson who each took home a trophy for their cars at the Buffalo convention center.
---
Cavalcade Of Cars Car Show
This was held at the Erie County Fair Grounds, Hamburg, NY Congratulations to club members Ed Chapman and Jerry Thompson for winning an "Award Of Excellence". Click Here To see a few photos
---
Norwalk Ohio
Norwalk Ohio Congratulations to club member Larry Gable for winning a first place show plaque click here for Norwalk results and photos on the Michigan GSCA chapter page
---
The CAZ car show
Show Hours 3:00-7:00. Registration starts at 1:00 p.m. rain or shine. $10 pre-registration or $12 day of show. There are stock and modified classes 80-84 and 85-89 also pro-street and race cars. This is at Cazenovia Park near Mercy Hospital. You can enter from Abbott Rd. or Seneca St. More info call Dave Decker 824-4153
---
Buick Gran Sport Club of America Nationals
The GSCA nats are held annually in Bowling Green Kentucky. There is daily racing Tues-Sat and venders selling parts. A car show Friday and a great time as turbo Regals and Gran Sports take over the town.
---
Tri-Five Car Show
Buffalo Airfield West Seneca NY. info Donna 716 634-1149
---
Lancaster Nostalgia Drags
As we discussed at the picnic-- we will meet outside the race track-- on Genesee street ( route 33)- about 1/4 mile before gunville road.. (Gunville is the road that the race track is on.). We will meet in the parking lot of CINTIS .No later than 8:30 am.. I have talked to the organizer-- he suggest we be in line at th e track by 9:00 am.. So , meeting at 8:30 should be fine.. CINTIS will be on the left hand side- heading east on 33. If your not there on time- you will not be able to park with our group..We need to go in as a group-- all in line.. Those with trailers, will be in line and then once inside- will drop there trailers behind the new fuel building and drive on up to the circle. The price at the door is $12. - that includes you, your car and one passenger.. I forgot to ask him what the cost would be for additional people-- sorry.. Please drop me a line - Id like to know how many of you to look for... Thanks - Larry
---
WNY Turbo Buicks Family Picnic
The picnic will be at Olcott Park in 2002 Jul 14 details coming It was at Indian Falls Akron in 2001

---
Fantasy Island Car Show

2400 Grand Island Blvd, Grand Island NY Exit N19 off I190 Gates open 8:00 a.m. Gates Close 11:00 a.m. Driver and one passenger receive free amusement park admission all others receive discount - a $5 walk around pass available. pre entry by Aug 6 $12 - $15 day of show for information

Aug 21, 2001

We had 6 turbo Buicks there and after a morning rain that caused us all to re-detail our cars the weather held. We parked in a semi-circle around the merry-go-round. Vivian, Ed, Larry, John, and Brian all won a trophy for 2nd or 3rd place in classes production 80-89 modified 83-present and production muscle car 83-present. Mark won a huge cone trophy for best prepared in show. The kids had a blast going on the rides.

Larry's comment's on the car show

Fantasy Island show- yikes--- had six cars show and we took five awards!! Nice!! Winners were-- Vivian K, Ed C, Brian S., Larry G. and John O.!! John did the best with 2nd place in Modified.. Nice going John.. The Oldsmobile club organized the show- they went out of there way to make us feel welcome.. They set us up in the middle of the park- nice trees and we were in a group, dispite the fact we were not in all the same classes!! Mark B. had his red "T" there also- he didn't win an award- but his won hands down for the best chick magnet-- thats because Mark was sitting on the hood with his speed-o"s on-- Ya had to see that!!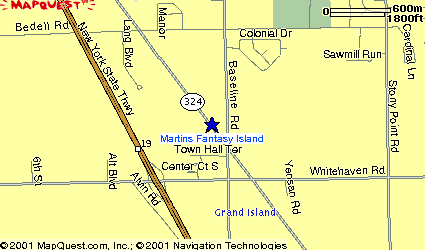 ---
Olcott Car Show
Annual Labor Day Weekend Car Show, 12-5 PM, Olcott, featuring over 600 classic cars (778-8531)
---
Leicester Dragstrip Rental
This is at New York International Raceway Park From Rochester take 390 South, exit Route 20A and go west through Geneseo. Turn Right on route 36 and soon you will turn left on New Rd. From Buffalo take route 20A and turn left on route 36 and soon you will turn left on New Rd.
NOW HEAR THIS-- I have reserved the Leichester race track for September 15th-- thats a Saturday at 11am till 5pm.. The cost is $50. per car.. There will be 10-15 cars participating.. Thats a lot of time to check out your car ..We will have the track all to our selves!! Should be a great time.. your family gets in free.. Bring some food and pop.. If your planning on being a part of this-- your need to contact me NOW-- I have paid the track- I need your $$ BEFORE sept 1st or your not in. Mail check to Larry Gable 7278 Sweetland RD , Derby NY 14047 If you need to talk to me- 716-947-9218
Call them 716 382-3030 or go to: Leicester web page under construction
---
Hits Since 8/20/2001