---
WNY Turbo Buicks Calender http://wnyturbobuicks.tripod.com/sched02.htm
Click on the event on the calendar to see more details directions etc.
To see all the events we had in other years Click here 2006 Click here 2005 Click here 2004 Click here 2003 Click here 2001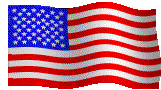 Sunday
Monday
Tuesday
Wednesday
Thursday
Friday
Saturday
1



2



3



4



5



6



7



8



9



10



11



12



13



14



15



16



17



18



19



20



21



22



23



24



25



26



27



28



29



30



31



Sunday
Monday
Tuesday
Wednesday
Thursday
Friday
Saturday
1



2
6pm Club Meeting Athens
3



4



5



6



7



8



9



10



11



12



13



14



15



16



17



18



19



20



21



22



23



24



25



26



27



28



Sunday
Monday
Tuesday
Wednesday
Thursday
Friday
Saturday
1



2



3



4



5



6



7



8



9



10



11
Leicester drags
12



13



14



15



16



17



18



19



20



21



22



23



24



25



26



27



28



29



30



31



Sunday
Monday
Tuesday
Wednesday
Thursday
Friday
Saturday
1



2



3



4



5



6



7



8



9



10



11



12



13



14



15



16
6pm Club Meeting Athens
17



18



19



20



21



22



23



24



25



26



27



28



29



30



Sunday
Monday
Tuesday
Wednesday
Thursday
Friday
Saturday
1



2



3



4



5



6



7



8



9



10



11



12



13



14



15



16



17



18



19



20



21



22



23



24



25



26



27



28



29



30



31



Details Of Repeating Club Events
Club Meetings at Indian Falls Log Cabin
Located on route 77 north of Pembrook .. Take the Thruway - exit at Pembroke- go North on 77 about 2 miles.. Just before going over bridge- see sign for Restaurant and turn Left. Restaurant is right there.. $9. each plus tax and gratuity--Its a buffet style.
---
Club Meetings at the Timberwolf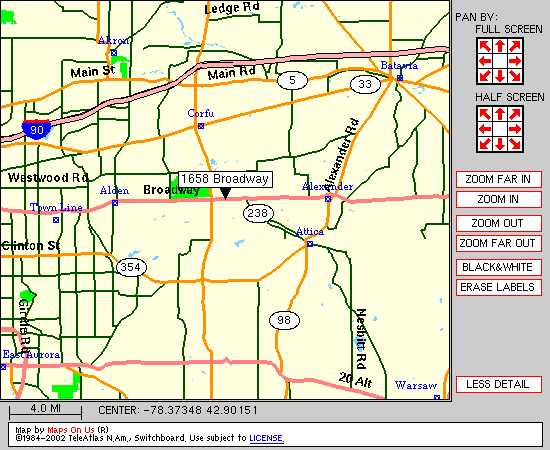 Larry's comments from the Feb 02 meeting
Meeting of 2/2/02 went well-- 16 showed.. Couldn't show the video of last years events- restaurant tv was not set up for it after all. Looks like were gearing up for good size group to attend Norwalk this year- 1st week end of May. Ron T. brought a nice sample of a club hat-- he's having 25 made up. We could not set up this years events- the schedules are not out yet. Doesn't look like to many are planning on attending the Nationals this year--again, the focus seems to be Norwalk. Its a lot closer and its a three day event this year - plus the track is nicer..Ron T. brought a sample club business card also-Nice! He's having more made up. Though not confirmed , it appears we will have two cars showing 3/15 at the cavalcade indoor show- Hamburg NY. We agreed to have the next meeting in Batavia-- the restaurant we used to go to is out of business. I arranged to try a place in Darien Center- 1658 Broadway(rt 20).Its called the Timberwolf. Guy was accommodating on the phone. Sat- 3/02/02 at 6pm. $10 per head - wether you eat or not. This schedule will be set up, Norwalk will be set up - who's going with who and where do we meet etc.We will have a tv available to show last years race day at Leichester- its pretty cool. We will have a raffle- Bus C. is bringing in some of his BEST parts to give away- Hey, I'll take that! We will discuss the July 13th family outing- Hey, Pirates day is that same day at O'lcott- should be lots for all to do and see. We hope the members in the "Rochester area" will attend this meeting- we're moving the meeting out your way simply for that reason. We will schedule events up your way this- please get the word out- we NEED you there. Finally- The Restaurant Owner would like an approx. head count and what you will order so he's prepared!! We have three choices- Hot Roast beef sandwich, chicken breast sandwich or a fish sandwich..Please e-mail me or call me (947-9218) and let me know.. In the past, its been a problem getting you guys to contact me on that- please take a moment to let me know- for got-- Im forwarding a memo just received from Roberta Vasilow - it contains the application for entering the Norwalk event-- sign up early and call on a hotel early. Im camping out at the track with my trailer-- anyone wants to join me - let me know.. Have a great day- Larry
---
Club Meetings at Athens
The original Athens Restaurant we used to go to 716-674-7212 is 2801 Harlem Rd, Buffalo NY. Rt 90, go West Rt 33 Kensington Expy, left on or South on Harlem. The time is the same 6 pm.
Photos from Sep 28 Athens club meeting
Click Here To See some of our cars Sep 30 2002
---
---
Leicester Drags
This is test and tune night gates open at 5:00 p.m. at New York International Raceway Park From Rochester take 390 South, exit Route 20A and go west through Geneseo. Turn Right on route 36 and soon you will turn left on New Rd. From Buffalo take route 20A and turn left on route 36 and soon you will turn left on New Rd. Jerry Thompson knows a short cut. Call them 716 382-3030 or go to: Leicester web page On Oct 11 2002 the Friday test and tune the gates opened about 5:30 and runs started at 6pm. A helmet was not required for street tire cars.
Larry's comments from the Oct 11 02 race
Had a very nice time last night at the track! We had 7-8 cars there. I picked up some goodies on the way- burgers, pop- chips and a roasted chicken. As the old saying goes- don't go shopping when your hungry! Well i got to the track and wanted to talk to every one- but the chicken was getting cold!I wolfed the whole thing down in 10.2 seconds @ 135 bits per second! It was a great night to race. Paul P. almost broke into the 11's with a stock turbo-yikes! Joe R. made it to the high 11's-gotta watch that guy. Jerry T. hit the 11.20's- he's gotta new boost control set up-nice! Kevin T. is happy with his new mass air flow sys- still jugglin the chips- almost hit the 11's. Ed C. and his family out of Rochester was there with yet another one of "T"s- I lost track - How many does he have? He almost had a 13 sec. run- its his dailydriver.-all stock. Don F.joined us- has a new turbo T-had problem with the mass air flow.. Yep- Jerry had a spare in his van! I swear, he has one of everything in that van! Oh- Don also has a T with a big block in it- runs low 6's in the 8th--thats a nice ride! Phil T. had his new ride out- has some serious power- just getten the bugs out.Oh- new car- new trailor- nice set up! And then there was Paul C. out of Olean. Yep- first time racing!! He was siked!He did OK!- Ran high 20's!!! HUH?? Well-he left his GN home and was racing his dailey driver- an 86' Nissan Pick-up?? What dah heck is that? I "immediately" expelled him from our group!Not really- his GN is not ready yet- having an oil pressure problem. He enjoyed the experience of racing though. And finally there was me-- I ate alot, talked alot, cooked food- and ate more and took acouple pictures! It was a good evening-No car and I didn't Break Anything!! See ya at the next meeting= 11/16 at 6p Athens Rest. Cheektowaga.
---
Lancaster Drag Strip
Gates open at 5:00 p.m. From NYS Thruway: Take exit 49 (Depew), pay toll and turn left on Rt. 78 North. First stop light, turn right onto Wehrle Drive. Take Wehrle 3 miles down and turn right onto Gunnville Road. Speedway is on left hand side.

From Buffalo: Take Genesee Street (Route 33 East) past Buffalo Airport 3 miles on Route 33 past Transit Road, turn left onto Gunnville Road. Speedway is alongside Thruway, immediately on right hand side. Lancaster web page
Larry's comments from the June 19th 2001 race
Lancaster 6/19 some 10 cars there from our group- it was a good time.. Everyones car ran well and the weather held out for us.. The track personal treated us well and allowed us again to run as a group!! Turbo Phil stayed in for the finals and WON over all bracket racing -- nice job Phil... Attending were- me, John M, Joe D, Jerry T., Mark B., Heather S., Joe R., BoB D., Chris C., Phil T., Daren B - hope I didn't leave anyone out!! bye Larry
Photos from Lancaster
Click Here Jul 17 2001 To See some of our cars in action. Click Here Jun 11 2002 To See more of our cars in action.
---
Log Cabin cruise
The easiest way to get there from Rochester (and points west) is to get on 490 going East. Exit at Route 31F (go East towards Fairport). Just stay on 31F til you get there. 2445 West Walworth Rd. Macedon NY 315-986-9224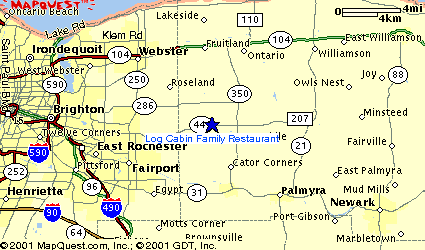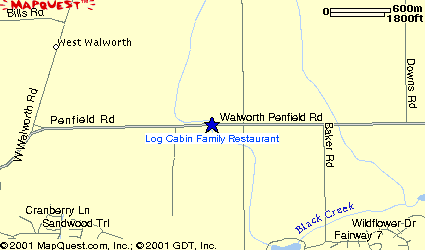 Ed's comments from the Aug 15th 2001 cruise in
Click Here To see a few photos from the cruise in. Mark took these photos and Kevin R. emailed them to me. Ron Turch won the long distance award. we had 10 TR's there and there were around 900 cars in all.
---
Happy Days cruise
The easiest way to get there is to get on 490. Exit at Mt. Read Blvd and go North til you get there. 3670 Mt. Read Blvd Greece, NY 585-865-6180
---
Jimmy D's cruise (formally Rookies)
6856 S. Transit Rd. Lockport 6:00 - 10:00 p.m. 625-8733 (Jim) they will let 80's cars in this year.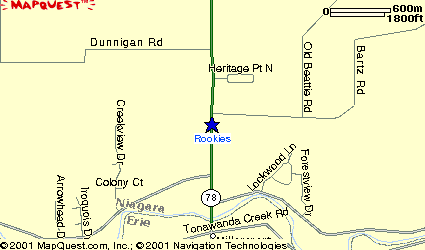 ---
Page's cruise
Page's Restaurant Home of the Whistle Pig Restaurant, Custard Stand, Rides for the kids. The house specialty is a 'Whistle Pig', a hot dog with bacon and cheese 7001 Packard Rd. (716) 297-0131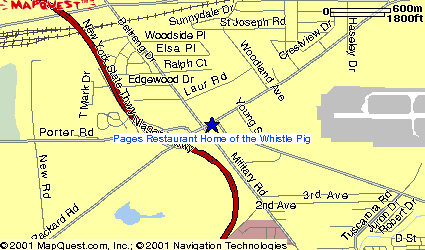 ---
Ja Fa Fa Hots cruise
3252 Harlem Rd. Cheektowaga, NY
---
Details Of Annual Club Events
Cavalcade Of Cars Car Show
This is held at the Erie County Fair Grounds, Hamburg, NY It benefits the center for handicapped children


Ed's comment's on the car show
Congratulations to club member Larry Gable for winning "Best Race Prepped" and to John MacPherson for showing his car. Congratulations to club members Ed Chapman and Jerry Thompson for winning an "Award Of Excellence" in the 2001 show. Click Here 2001 or Click Here 2002 To see a few photos.
---
Norwalk Ohio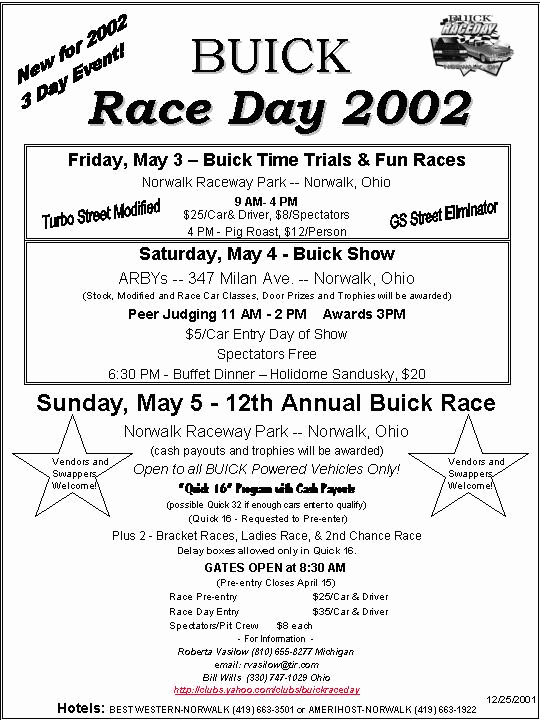 comment's on Norwalk
Congratulations to club member Larry Gable for winning a first place show plaque in the 2001 event click here for Norwalk results and photos for the 2001 event on the Michigan GSCA chapter page
---
The CAZ car show
This is still 2001 info: Show Hours 3:00-7:00. Registration starts at 1:00 p.m. rain or shine. $10 pre-registration or $12 day of show. There are stock and modified classes 80-84 and 85-89 also pro-street and race cars. This is at Cazenovia Park near Mercy Hospital. You can enter from Abbott Rd. or Seneca St. More info call Dave Decker 824-4153
John's comment's on the car show
Well the Buicks did it again this year at the 8th annual Cazenovia Park Casino Car show. 1st and 2nd in the stock '85 to '89 class and 1st in the modified '85 to '89 class.There were only three Turbo Buicks entered in the show, and three took home an award! Brian was awarded 1st with Joe runner up and yours truly also brought home a 1st. Congratulations to all! See you next time. John
---
Buick Gran Sport Club of America Nationals
The GSCA nats are held annually in Bowling Green Kentucky. There is daily racing Tues-Sat and venders selling parts. A car show Friday and a great time as turbo Regals and Gran Sports take over the town.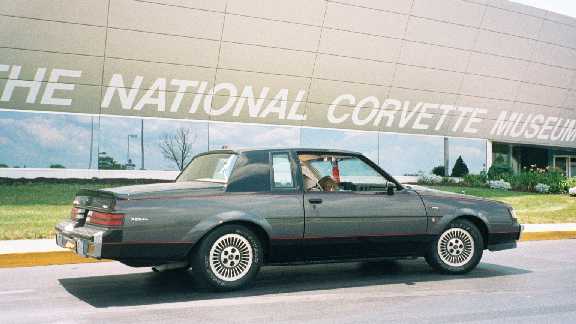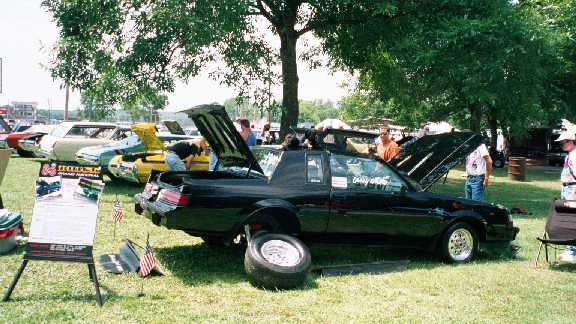 ---
Street Machines of Rochester car show
Gates open 9am-12noon for registration, awards 4pm $8 pre-registration by Jun 1 or $15 day of show. stock and modified classes - modified means 1 or more mods including wheels BadgeRow Park 1120 Latta Rd Rochester More info call Dick Windhauser (585) 663-0393 or see click here for web page
Ed's comment's on the 2002 car show
We had 4 TR's show up this year Ed and Marlene Chapman's 87GN and 84 T-Type and Art and Ben showed their GN's. Photos from this year will be up later this is one from last year.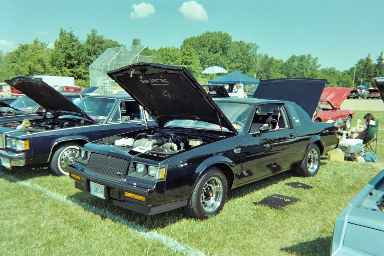 ---
GM Powertrain car show
9am-4pm GM Powertrain plant 2995 River Rd, Tonawanda NY Latest GM products will be on display More info call Ricky (716) 875-0068 or Kal (716) 634-1149 $6 pre-registered $10 at gate make check to tri-five and send name address phone year and make of car to:
Show Chairman
122 Mayville Rd.
Kenmore, NY 14217
Ed's comment's on the 2002 car show
The turbo Regals were well represented and brought home our share of the gold with some really clean cars out there. There were several turbo Regals that did not park with us too so if anyone was left out or wrong email me. To see photos and results from the 2002 show click here To see additional photos from the 2002 show click here Jul 19, 2002
Ed's comment's on the 2000 car show

We had 5 WNY club members win with 4 shown here (left to right) Karen and Buster's White 87T with only 1300KM's, Vivian's 87GN, with new paint, Ed's 87GN with only 7k miles, Jerry's 87GN at the GM car show. Not shown Mark's 87 Rosewood T.
---
Lancaster Nostalgia Drags
This is 2002 info: Meet at 8:45 am at Cinta's - 5740 Genesee st to go in the event as a group-- We should have at least 6 cars entering Larry As we discussed at the picnic-- we will meet outside the race track-- on Genesee street ( route 33)- about 1/4 mile before gunville road.. (Gunville is the road that the race track is on.). We will meet in the parking lot of CINTIS .No later than 8:30 am.. I have talked to the organizer-- he suggest we be in line at th e track by 9:00 am.. So , meeting at 8:30 should be fine. CINTIS will be on the left hand side- heading east on 33. If your not there on time- you will not be able to park with our group..We need to go in as a group-- all in line.. Those with trailers, will be in line and then once inside- will drop there trailers behind the new fuel building and drive on up to the circle. The price at the door is $12. - that includes you, your car and one passenger.. I forgot to ask him what the cost would be for additional people-- sorry.. Please drop me a line - Id like to know how many of you to look for... Thanks - Larry
---
WNY Turbo Buicks Family Picnic
Jul 11, 2002
The picnic will be at Olcott Park in Saturday Jul 20 2002 Its shelter #3 Krull park thats in Olcott starts at noon til Probably 5 or 6. Krull Park Shelter # 3 Park Hours 7 AM to 9 PM It was at Indian Falls Akron in 2001 Note they have Saturday Night Car Cruises Main Street, Olcott 6 - 10 p.m.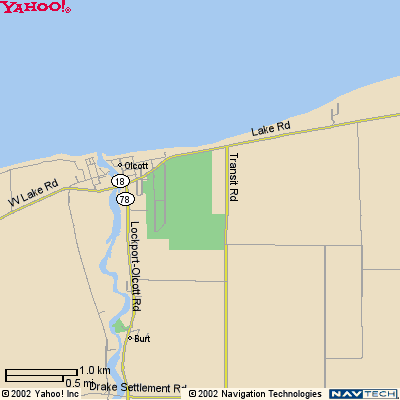 Ed's comment's on the 2002 picnic
We had 9 turbo Buicks there and after all parked together. The food was awesome - steak, chicken, salads etc. Plenty to do for the kids with a playground, swimming, and volleyball. A great time! To see photos from the 2002 picnic click here and more photos are here Oct 2, 2002
---
Fantasy Island Car Show
This is still 2001 info: 2400 Grand Island Blvd, Grand Island NY Exit N19 off I190 Gates open 8:00 a.m. Gates Close 11:00 a.m. Driver and one passenger receive free amusement park admission all others receive discount - a $5 walk around pass available. pre entry by Aug 6 $12 - $15 day of show for information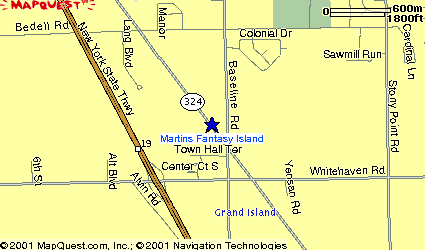 Ed's comment's on the car show
We had 6 turbo Buicks there and after a morning rain that caused us all to re-detail our cars the weather held. We parked in a semi-circle around the merry-go-round. Vivian, Ed, Larry, John, and Brian all won a trophy for 2nd or 3rd place in classes production 80-89 modified 83-present and production muscle car 83-present. Mark won a huge cone trophy for best prepared in show. The kids had a blast going on the rides.
Larry's comment's on the car show
Fantasy Island show- yikes--- had six cars show and we took five awards!! Nice!! Winners were-- Vivian K, Ed C, Brian S., Larry G. and John O.!! John did the best with 2nd place in Modified.. Nice going John.. The Oldsmobile club organized the show- they went out of there way to make us feel welcome.. They set us up in the middle of the park- nice trees and we were in a group, despite the fact we were not in all the same classes!! Mark B. had his red "T" there also- he didn't win an award- but his won hands down for the best chick magnet-- thats because Mark was sitting on the hood with his speed-o"s on-- Ya had to see that!!

---
The Corvette and Dunn Tire car show
Jul 26 02
Fall Super Cruise by the WNY Corvette Club Registartion 9am-12 modified and stock classes 94-02, 84-93, 75-83, 69-74... Participant Judging 12:30pm-2:30 preregister by 9/4 for $8 day of show $10 send check made out to WNYCC to Peter Ricigliano 5185 Ledge Lane Williamsville, NY 14221 info: Roger Bickert (716)759-2754 or Peter Ricigliano(716)634-6101
---
Hits Since 8/20/2001